Stricter CT Car Seat Regulations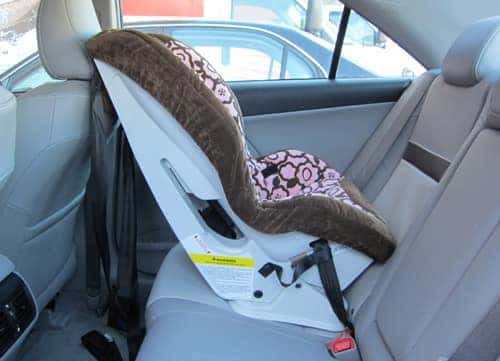 On October 1st, several new laws went into effect in the state of Connecticut. One of them was new age and weight requirements for car seats.
Under the new law, all children will be required to travel in rear-facing car seats until they turn 2 years old, or if the child weighs less than 30 pounds, regardless of age. This new law doubles the amount a time a very young child stays rear facing. Under the previous law, rear-facing car seats applied to infants up to 1-year old, and under 20 pounds.
Young children need the extra support a rear-facing seat can provide to avoid injuries in automobile accidents. The proper seat can lessen the likelihood of a child suffering from whiplash, or a concussion, and can absorb the force of an accident.
A booster seat must also be used for a child until they are at least 8 years old, or weigh 40 to 59 pounds, regardless of age.
Experts believe that the new changes will keep children safer in cars.  Some experts also say parents tend to transition their children out of car seats or booster seats too soon. Did you know that 9 out of 10 car seats are used incorrectly?
For parents looking for more assistance with installing their car seat correctly, check with your local police or fire department. Many will gladly help to make sure your child's car seat is installed properly.