Manchester Honda Volunteers at the Special Olympics CT Summer Games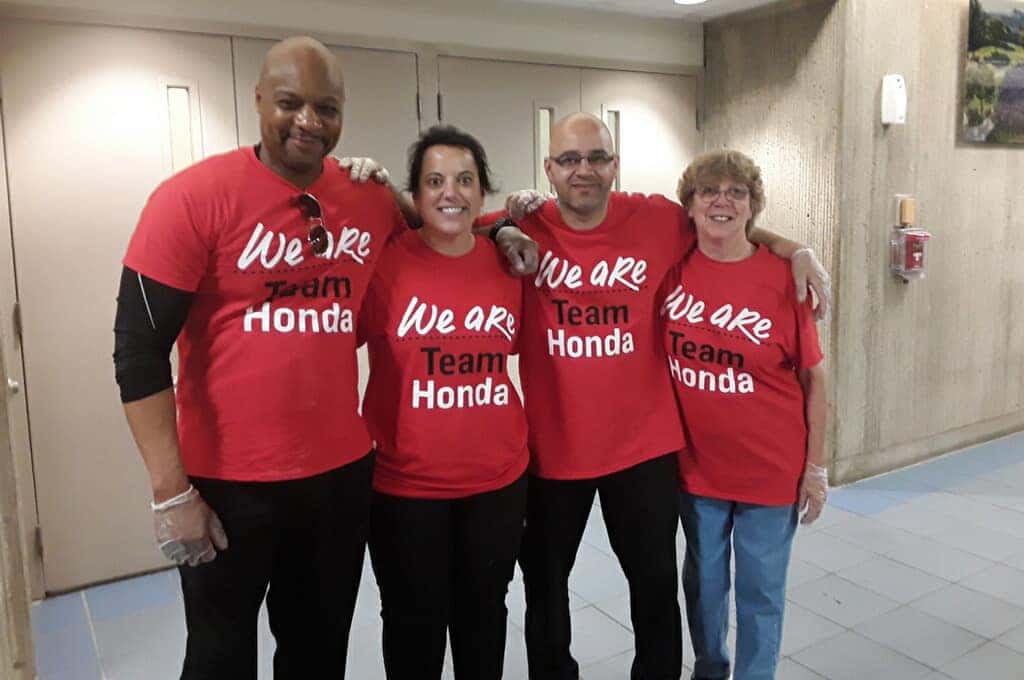 The Manchester Honda family volunteered at the Special Olympics Connecticut Summer Games at Southern Connecticut State University over the weekend. We are so proud to have been part of such a great event!
Our Manchester Honda employees once again showed its commitment to our community, by helping prepare sandwiches for the athletes and by volunteering at the Cycling and Swimming competitions. We loved cheering on all the athletes who participated in the Summer Games. They showed us the true meaning of hard work and dedication!
"It's family. It definitely is family for not only the athletes, but the parents, the coaches, the siblings, all the volunteers, a lot of them have been coming out for 30-40 years," said Debbie Horne of Special Olympics Connecticut.
More than 2,500 athletes competed throughout the weekend at the Special Olympics Connecticut Summer Games. This event holds a very special place in the hearts of our employees who volunteer and cheer on the athletes year after year.
The Special Olympics transforms lives through the joy of sport, every day, everywhere. As the world's largest sports organization for people with intellectual disabilities, with more than 5 million athletes in 172 countries. The program is committed to help athletes find joy, confidence, and fulfillment. Since 1968, Special Olympics has been spreading the message that people with intellectual disabilities can and will succeed when given the opportunity.
To get involved, or learn more about the Special Olympics in Connecticut, click here.