Manchester Honda Cares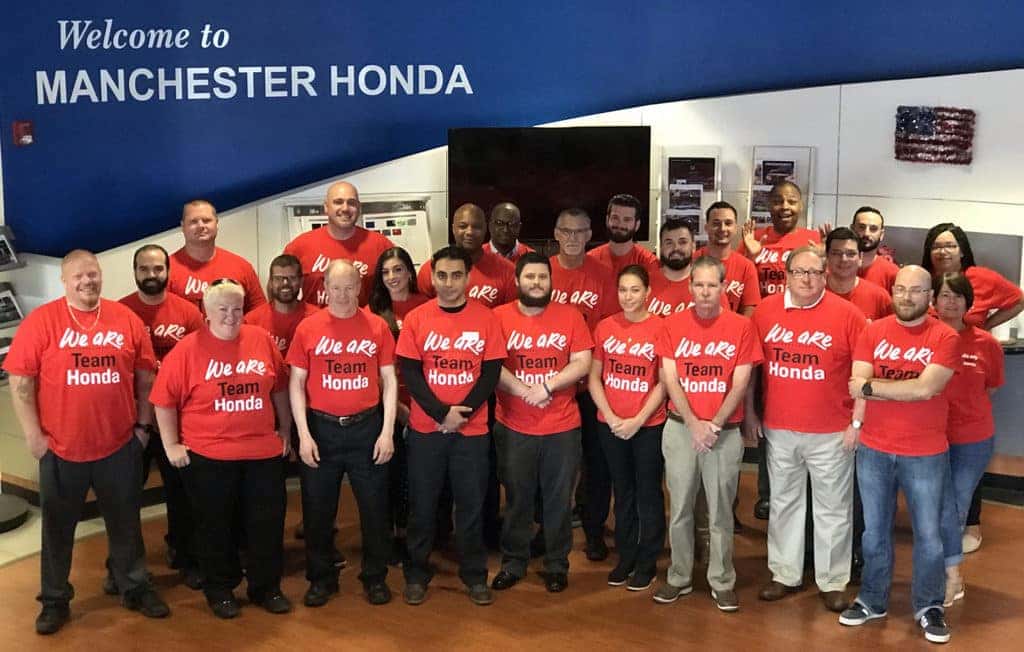 At Manchester Honda, we strive to give back to the communities that have given us so much support throughout the years. We have donated to charities and organizations such as Boy Scouts of America, Girl Scouts of America, Friends for A.L.S. Connecticut, Johnson Memorial Hospital-Stafford, MS Walk for Life, Manchester Fire Department Peach Festival, and more.
Our support does not stop with financial sponsorship, either – we believe that donating our time is even more valuable. Making a personal connection with our community is important to us, and incredibly rewarding. We provide many opportunities for our employees to get involved, and encourage them to pursue causes that they find meaningful.
The Special Olympics
As a company, we have worked together to both sponsor and volunteer at the Special Olympics Connecticut Summer Games. This is a tradition we've continued for several years, and it's one of our favorite things to do together as a company. We are always inspired by the dedication and hard work of the athletes, and we are proud to be there to support them.
Military & Military Families
The Manchester Honda family has participated in CARA Cookout for the troops since its inception in 2017.  CARA, or the Connecticut Automotive Retailers Association, is a statewide trade organization made up over 370 franchised new car and truck dealerships. Along with nearly 50 other dealerships, we fired up the grills and opened our doors to support members of the military and their families. Donations collected at the events went to The Connecticut National Guard Foundation and USO Connecticut.
Local Schools & Youth Programs
For over 25 years, we have donated a car to Manchester High School's Project Graduation. This free event is an all-night graduation party for Manchester High School seniors, hosted at Manchester Community College. It aims to provide graduates a safe, drug- and alcohol-free space to celebrate their success. We are proud of our town's graduates, and are happy to help provide them with a safe space to celebrate!
We are also proud to be affiliated with Honda, a company that supports Little League. Honda's Little League Grant Program has been in place since 2001, and has helped improve fields, replace equipment, and make repairs for leagues across the country.