Six Honda's Win KBB 2019 Best Buy Awards
Kelley Blue Book just recently announced the winners of its Kelley Blue Book Best Buy Awards. Now in its fifth year, the KBB Best Buy Awards identify the top vehicles in popular car buying categories. The KBB Best Buy Awards honor the top model-year vehicles available in the U.S. market in 14 major categories, along with a brand-new category for 2019- Best New Model. 
Over the course of the year, the KBB editorial staff drove and reviewed hundreds of new cars, trucks, and SUVs. After meticulous testing, the 2019 Honda Civic, Accord, CR-V, Pilot, and Odyssey all won in their respective categories.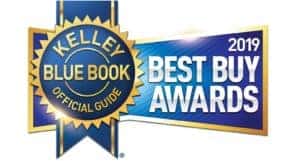 Purpose of KBB Best Buy Awards
The Kelley Blue Book Best Buy Awards help shoppers narrow down their new-car consideration list and purchase their next vehicle with confidence. The vehicles selected are the best 2019 options available, with an emphasis on value-per-dollar in both purchase and ownership experience.
"Shopping for a new car can be a daunting task, and with hundreds of options to choose from, it is hard to identify what vehicles earn top marks in pricing, ownership costs, expert evaluation, consumer opinion and more," said Karl Brauer, executive publisher for Kelley Blue Book.
The Best Buy Awards were designed by KBB to help consumers shop with confidence by doing the heavy lifting for them. It also provides clear guidance on which specific car, truck, minivan and SUV model you should be prioritizing and considering for your next new-car purchase.
Compact Car: 2019 Honda Civic
With its fuel-efficient 4-cylinder engines, an affordable sticker price, and a history of trouble-free service, the Honda Civic continues to serve up 5-Year Cost to Own numbers that are impressive. The best in class just got better, by making the Honda Sensing driving suite standard! Ultimately, its combination of low running costs, competitive pricing, and great retained value make it a true winner in the compact car category.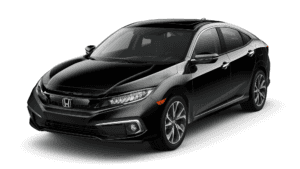 Midsize Car: 2019 Honda Accord
Last year, KBB said the Accord "isn't just the finest midsize sedan money can buy, it's the most sophisticated, most advanced, and most impressive automobile not wearing a luxury badge." Kelley Blue Book stands by that statement, since the Accord still has the largest cabin, great powertrains, and an enviable record of high resale value.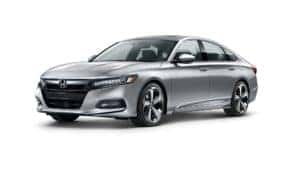 Compact SUV: 2019 Honda CR-V
According to KBB, the Honda CR-V is the most recommendable small SUV. Did you know that in the five years that the Kelley Blue Book Best Buy Awards have existed, the CR-V has won four times! The 2019 Honda CR-V stood out among a number of competitors, as a flexible and fuel-efficient errand runner, or a commuter with enough premium amenities to pass as a luxury SUV.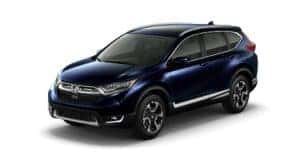 Midsize SUV: 2019 Honda Pilot
When you buy a Honda Pilot, you're getting a lot of useful features for the money. For the fourth year in a row, the Honda Pilot is KBB's Midsize SUV Best Buy. With seating for 7 or 8 passengers, the Honda Sensing suite standard, and a ton of family-friendly features, the 2019 Pilot is tough to beat. This 3-row SUV combines style, refinement and substance with a renowned reputation, which ensures its place at the top of the midsize SUV segment.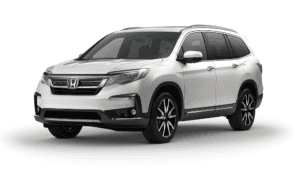 Minivan: 2019 Honda Odyssey
What makes the Odyssey good? It all starts with the minivan essentials: a solid chassis, seats for eight, a pair of sliding side doors, a spacious cargo area, and cupholders galore. The 2019 Honda Odyssey is also loaded with safety features, making it the best family car in the world. The multi-talented Honda Odyssey, for the second year in a row (and four times over the past five years) has claimed the KBB Minivan Best Buy Award.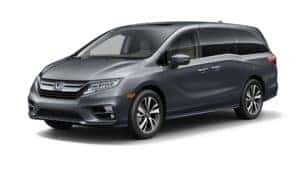 Electric/Hybrid Car: 2019 Honda Clarity PHEV
Starting at just over $34,000, the newest Clarity serves as one car that could please electric-car fans and old-school long-distance road-trippers alike. With 48 miles of pure-electric range, the Clarity is great for average daily commutes to work. This could be the only car you need, since the Clarity provides a range of 340 miles on a single charge/fill-up. Ratings from Kelley Blue Book give it a 9.3 on a scale of 10 for Value and a 9.4 for overall Recommendability.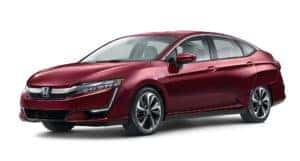 As you can see, Honda has a number of great vehicles to choose from, and Manchester Honda is here to answer all of your questions! Give us a call at 860-645-3100 to set up a time to test drive, and see for yourself why these vehicles were nominated by Kelley Blue Book as Best Buy Winners.