Car Safety Sensors to Keep Clean During Winter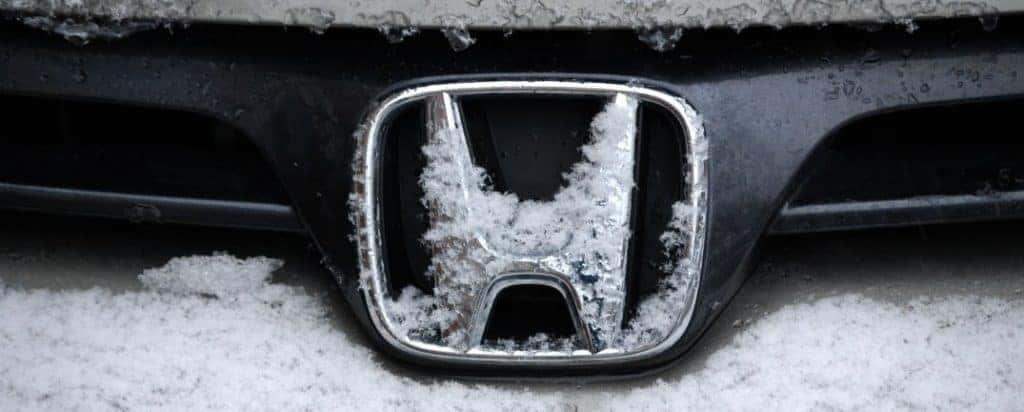 With the first day of winter being tomorrow, Manchester Honda wants to remind you to keep your vehicle's safety sensors clean. When snow, ice, or salt gathers on your vehicle, many of the sensors that are key to the operation of advanced safety systems can become blocked or shut down.
For example, forward-collision warning (FCW) and automatic emergency braking (AEB) systems rely on radar sensors, that are often mounted in a car's grille, in the car's emblem, or on its front bumpers. When they get dirty, they no longer work.
Understanding where the sensors are located and how to keep them clear and functioning properly is very important. The locations of the sensors are listed in your vehicle's owners manual, and we can show you where they are on your Honda.
Six Key Areas to Keep Clean
The grille: When you first purchase a new vehicle, you should spend some time identifying all of the sensors that may be hidden in the grille area. Newer vehicles that have FCW, AEB, and/or adaptive cruise control will most likely have their radar sensors located out front, either within the grille or in the lower center of the front bumper.
The windshield: A lot of cars are also using cameras and sensors behind the glass for FCW or automatic wipers. Make sure to keep your windshield clear of built-up ice or snow.
Rear body quarter panels: These areas are used to power blind-spot monitoring systems, or when your vehicle is in reverse.
The car's front and rear bumpers: These power parking alert systems. The front ones tell when you are getting too close to an object. The rear ones will tell you if a car is moving toward you in a parking lot.
The rearview camera: Snow, ice, dirt, and road salt can make it impossible to see out of. Use a clean paper towel or rag with water to keep the camera clean.
With weather permitting, try to get regular car washes to keep the sensors on your car clean. For do-it-yourself cleaning, use a mild automotive-specific detergent and sponge. Remember to be gentle cleaning fenders, because sand and salt can be abrasive on paint. Finally, remember to always make sure your entire car is snow-free before driving.