Best Used Honda Vehicles for Teens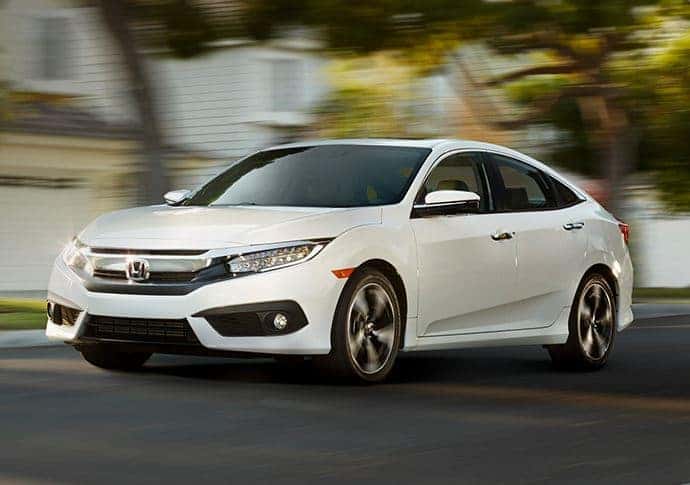 With so many different car brands and vehicles to choose from, it can be difficult to know where to start looking when you are choosing a car for your teen driver. Of course, it's important to look further than just your budget limitations, as you want to make sure to buy a safe and reliable vehicle for your child that will last. There are a number of used Honda vehicles that meet this criteria.
The best thing you can do is try to select the best used car for your young driver, that is the newest, and most reliable model with the best safety features that you can afford.
Key Safety Features
You want to make sure the vehicle that you buy has key safety features such as electronic stability control and curtain airbags. These lifesaving assistance systems are especially beneficial to an inexperienced driver. If possible, check to see if you can afford a model with forward-collision warning and automatic emergency braking, which is strongly recommended by Consumer Reports.
Finding a used car with electronic stability control (ESC), is also recommended by Consumer Reports. ESC is a computerized technology that improves a vehicles' stability by detecting and reducing loss of traction, or skidding. When ESC detects loss of steering control, it automatically applies the brakes to help "steer" the vehicle where the driver intends to go. This is easier to find on all 2012 model year vehicles and newer, since it was mandated by the federal government mandated to be a standard feature.
Finally, you will want to check how a certain vehicle performed in crash tests from both the federal government and by the Insurance Institute for Highway Safety.
Now that you know what to look for in terms of safety features, it's time to take a closer look and test drive vehicles that you and your teen are interested in. Yet, large pickup trucks and SUVs aren't recommended for young and inexperienced drivers because they are more difficult to handle compared to cars.
Based on what you and your teen are looking to drive, Consumer Reports recommends five different used Honda vehicles for teen drivers. These include the Accord (4-cyl., 2008 or later), Civic (nonturbo, non-Si, 2012-2017), CR-V (2015 or later), and Honda Fit (2011 and later).
At Manchester Honda, we have a number of Certified Pre-Owned vehicles that include the Honda's that were recommended. To be a Honda Certified Pre-Owned vehicle it must:
Be less than six years old
Have less than 80,000 miles
Pass a 182-point certification
Includes a 12-month*/12,000-mile* Limited Warranty
Includes a 7-year*/100,000-mile Powertrain Warranty
As you can see, Honda offers reliable and safe Certified Pre-Owned vehicles that you can trust for your teen driver. Give us a call today at 860-645-3100 if you would like to learn about our Certified Pre-Owned vehicles.