Honda Models Win 7 of 12 Kelley Blue Book Awards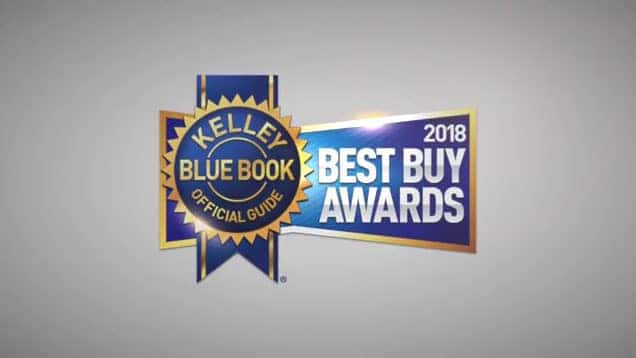 Just in the last few weeks, Kelley Blue Book (KBB) announced their winners for their annual Best Buy awards. For 2018, the all-new 2018 Honda Accord was named the Overall Best Buy of 2018, with Honda vehicles taking top honors in 7 of 12 'Best Buy' categories. Category Best Buys:
Small Car: 2018 Honda Civic
Midsize Car: 2018 Honda Accord
Small SUV: 2018 Honda CR-V
Midsize SUV: 2018 Honda Pilot
Minivan: 2018 Honda Odyssey
Electric/Hybrid Car: 2018 Honda Clarity Plug-in Hybrid
How Does KBB Choose?
Every year, Kelley Blue Book drives and reviews hundreds of new cars, trucks and SUVs to determine its yearly Best Buy award winners. Of course, the driving component is critical, but a big part of what makes KBB's Best Buy Awards so valuable is the data that goes into their selections. KBB's resale value and 5-Year Cost to Own calculations play a big part in their analysis.
Overall Best Buy of 2018/Midsize Car: 2018 Honda Accord
After back-to-back wins for the Civic, KBB has a new Honda Overall Best Buy winner in the 2018 Accord. To see the full review of the all-new 2018 Accord midsize sedan click here.
Small Car: 2018 Honda Civic
The Honda Civic once again won best in class in KBB's small car category. The sporty, safe and sophisticated Civic has something to offer for everyone: "fun to drive but comfortable, safe but exciting, reasonably priced but well-equipped, and powerful but fuel-efficient." The Civic is now a four-time recipient of the award.
Small SUV: 2018 Honda CR-V
The 2018 Honda CR-V is among the most familiar faces in Kelley Blue Book's annual Best Buy Awards, winning three times in the last four years. Featuring superior room, impressive safety features, and a turbocharged engine, the CR-V outclassed every other small SUV crossover.
Midsize SUV: 2018 Honda Pilot
The 2018 Honda Pilot combines style, substance, and a class-leading reputation for durability and reliability. Despite some strong competition, the 2018 Pilot retained its title for the third year in a row.
Minivan: 2018 Honda Odyssey
Totally redesigned, the 2018 Honda Odyssey was called by KBB "the best family car in the world." This year, the Odyssey reclaimed its Best Buy Award, with help from its excellent resale value and KBB's 5-Year Cost to Own data.
Electric/Hybrid: 2018 Honda Clarity Plug-in Hybrid
The 2018 Honda Clarity isn't just a brand new model, it's a whole new lineup of efficient vehicles. The 2018 Clarity Plug-in Hybrid offers 47 miles of all-electric driving*, as well as a 4-cylinder gasoline engine that acts as a generator, and can directly power the wheels when needed.
As you can see, Honda offers an assortment of award-winning vehicles for whatever type of vehicle that suits your interests. At Manchester Honda, we're available to help you with any questions you might have. Feel free to contact us today!
**For more information, visit Kelley Blue Book's KBB.com. Kelley Blue Book is a registered trademark of Kelley Blue Book Co., Inc.