2018 Accord & Odyssey Named "10 Best Family Cars of 2018"
The all-new Honda Accord and Odyssey have been recognized on the list of "10 Best Family Cars of 2018" from Parents Magazine and Edmunds.com. All the winners will appear in the July issue of Parents Magazine.
How The Winners Were Chosen
Parents Magazine and experts at Edmunds chose the winning vehicles based on "substantial" car seat capacity, roomy cabins and cargo space, as well as looking at advanced safety features such as blind-spot, speed, and lane-departure warning systems.
The judges also considered Edmunds' ratings, which rates more than 300 cars each year. Winners had to have at least a 4 out of 5 rating. Parents Magazine judges installed child safety seats and conducted other rigorous testing to ultimately choose the winners.
"Finding the right vehicle can be daunting, especially for busy parents who don't have the time to spend researching every single option," said Alistair Weaver, VP of Editorial and Editor-in-Chief of Edmunds. Thus, Edmunds make it their mission to "help shoppers quickly and easily find the right mix of economy, convenience, and features to fit their lifestyle."
Finally, all of the "10 Best Family Cars of 2018" winners received a five out of five safety rating from the National Highway Traffic Safety Administration.
The 2018 Honda Odyssey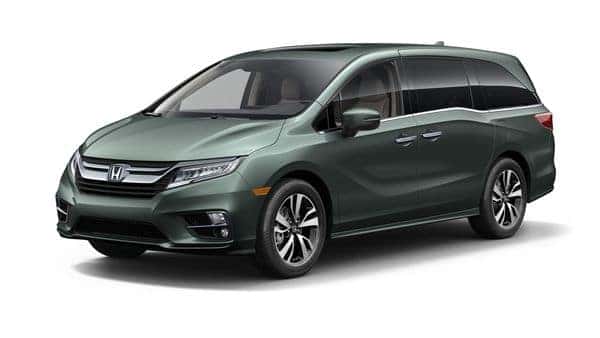 The newly redesigned 2018 Honda Odyssey minivan was named the "Best Minivan." According to Parents Magazine, the Honda Odyssey looks and drives better – and it offers more family perks. "The rear-row head restraints are adjustable in several ways, making car seats easier to install," says Patterson.
Brent Romans, an editor at Edmunds, also notes that the "2018's engine is about 15 percent more powerful, so it won't feel sluggish if you need to merge onto the highway." With 28 MPG highway, passenger capacity for 7 or 8, and car-seat capacity for 5 or 6, the Honda Odyssey is versatile and ready to handle all of your family's daily needs and adventures.
The 2018 Honda Accord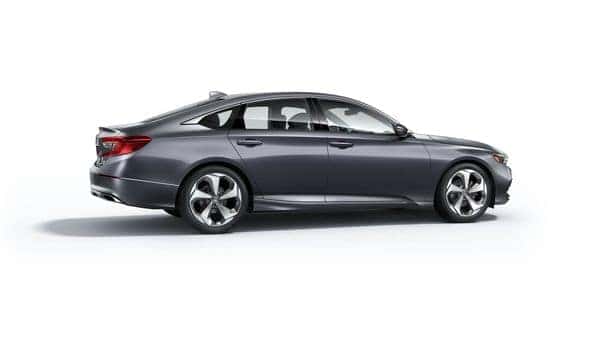 The Accord was named one of the "Best Sedans." The Honda Accord has been a favorite family pick since the '90's, and the tenth generation which debuted this year, looks sleeker, has more interior room, and is packed with Honda's advanced safety technology called Honda Sensing. What's even better, is that it comes standard on all trims! With Honda Sensing, you can trust that you and your family stay safe on the road.
The ride is more comfy too, with back support in the front seats. With 11 colors to choose from, the redesigned and reimagined 2018 Honda Accord offers a number of different styling options for you and your family to choose from. It was also named the 2018 North American Car of the Year, which is just another reason why to put your trust in a Accord.
Your Trusted CT Honda Dealer
Our Honda dealership near Manchester, CT believes that the 2018 Honda Odyssey and 2018 Honda Accord make great safe vehicle options for you and your family. If you have any questions about the vehicles, or would like to schedule a test drive, give us a call at 860-645-3100 or contact us today! We are open Monday through Thursday from 9am to 8pm, Friday from 9am to 6pm, and Saturday from 9am to 5pm.