2017 Honda Civic Hatchback Revealed
The wait for Honda Civic enthusiasts is nearly over, as the newly styled 2017 Honda Civic Hatchback will return this fall in Manchester CT, and across North America.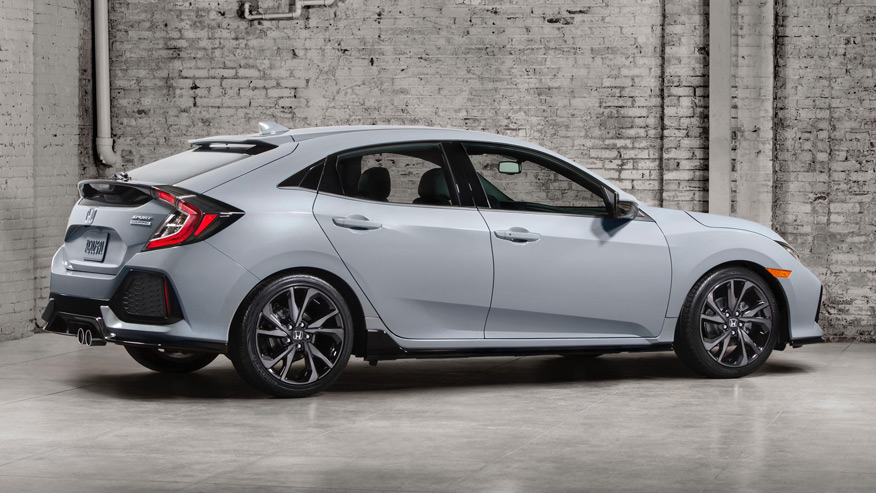 "The Civic Hatch has been a staple for Honda in Europe, but has long been the forbidden fruit for Honda fans in the U.S.", said Jeff Conrad, Senior Vice President and GM of the Honda Division of American Honda Motor Co., Inc. "Now, we're bringing this sporty, stylish, and versatile Civic Hatchback to North America."
Now that it's finally official, lets break down what we know so far about this utility vehicle.
History
Honda has been selling hatchbacks in Europe for a number of years. However, it's been more than a decade since a new Civic Hatchback vehicle was released in the U.S.
Fun fact: the first Civic that was introduced in the U.S. was released in 1973. All of the new 2017 Honda Civic Hatchbacks will be exclusively built in their Swindon, UK plant.
Specs
It will be available in the LX, Sport, EX, EX-L, and Sport Touring trims. America's new Civic Hatchback will feature a 1.5 liter, turbocharged four-cylinder engine in each trim level.
In the LX, EX, and EX-L models, drivers will have 174-hp, while the Sport and Sport Touring models will  be bumped up to 180-hp. The torque for this hatchback remains the same throughout each trim level, featuring 162 lb-ft in each.
Turbo Engine + Manual Transmission
One of the really exciting feature for the new 2017 Honda Civic Hatchback is the available 6-speed manual transmission. Car enthusiasts will now have the freedom to choose between manual and a continuously variable transmission (CVT) option.
The six-speed manual transmission will be standard on the LX, Sport, and EX trim models, while the CVT is available as on option on all models. The anticipated EPA-rated fuel economy suggests an impressive 31 mpg city, 40 highway, and 34 combined. Like all Civics, it will feature front wheel drive.
Design
The interior of this all new hatch was taken right out of the Civic Sedan and Coupe. The vehicle will provide a generous amount of cargo capacity, which includes up to 36 inches of rear legroom, as well as one of largest cargo carrying capacities in its class.
Tech
This new hatch will also offer a number of safety and infotainment features. Drivers will be able to stay connected with Bluetooth, and take advantage of the the available 7″ Display Audio touch-screen and Apple CarPlay features.
As always, make sure to contact us to get more information as we get closer to its release.