The Benefits of Trading in Your Vehicle at Manchester Honda
Trading in your Vehicle Has Never Been Easier!
Manchester Honda is a KBB Trade-In Marketplace Official Dealer. Here are the benefits.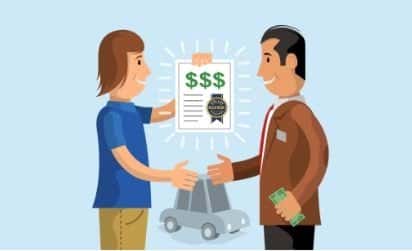 Getting Your Offer is Quick and Easy!
Let your offer do the talking! Just tell us about the vehicle that you are looking to trade-in or sell outright, and get an Instant Cash Offer from us. Just fill out the form:
You Don't Have to Buy Anything From Us!
Great news right! After telling us about your car, you will get a guaranteed Instant Cash Offer for your vehicle, which is a real, reliable and 100% backed offer by Kelley Blue Book. The Instant Cash Offer is good for 72 hours (not counting Sundays), and the tool will generate an Instant Cash Offer for trade-in or outright sale of your vehicle. Remember, there is no obligation to purchase a vehicle from us. We will purchase your vehicle–even if you are not purchasing a vehicle from us.
Stop in to Get Your Instant Cash Offer!
Visit Manchester Honda within 72 hours of getting your Instant Cash Offer so that we can verify your vehicle's features and condition. After physical inspection, the offer will be accepted or re-run based on any discrepancies found during the physical inspection. If the offer is accepted, you get to decide if you want to use the offer amount towards a trade-in, or walk away with cash!