Protect Your Purchase
Congratulations on the purchase of your new vehicle! As always, our goal is to provide you with exceptional customer service during the sales process and during your years of ownership. Below you'll find different protection options that will not only provide you with peace of mind and resale value, but also options that will lower your cost of ownership and reduce your financial risk.
Simoniz Glass Coat
All manufacturers have removed the hardening agent (lead) from their paints. This may cause the paint to fade more quickly and scratch easier.
Simoniz Glass Coat provides a superior finish on your vehicle to protect against:
Acid Rain
Tree Sap
UV Damage
Bird Waste
Paint Fading from Road Salt
Simoniz has partnered with Dupont Teflon for interior protection against stains and spills from food, drink, blood, vomit and pet urine.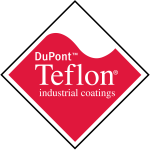 Coverage includes:
Carpets
Seats (fabric & leather)
Floor mats
Cargo Area (excludes closed trunks)
Door Panels
*Never Wax Again. No reapplication required. 
*Limited Lifetime Warranty on new vehicles (varies w/pre-owned).
Crystal Fusion Technologies
Windshield Protection
Improves clarity and visibility
Deflects small road debris to reduce damage to glass
Reduces Night Glare
Allows insects, dirt and grime to easily be washed away
Makes ice and snow much easier to remove
Frost Removal-Wet Snow- Rain-Night Glare
Auto Armor-Entire Car Protection
Undercoating & Rust Prevention
The underbody of your vehicle is one of the most exposed areas of your car. Several harsh elements like moisture, dirt, grime, salt, and more can cause your underbody to rust and corrode. With Auto Armor, you can prevent this, and protect your vehicle!
Safe-Guard
Tire & Wheel Protection
The Safe-Guard Tire & Wheel Protection Program provides coverage in the event of damage to your tires or wheels as a result of metal, nails, glass, debris, potholes, blowouts and other road hazards. You can choose a plan that covers your vehicle for up to 5 years.
Coverage of all charges including mounting, balancing, valve stems, tire disposal, labor and taxes
No deductible
No limit on the number of occurrences, mileage or claim benefits